See on Scoop.it – Digital Marketing Domain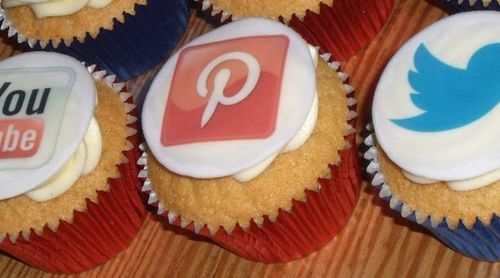 Social Media Management News and Advice – Marketme … In addition to an active and engaged user base, Pinterest supports businesses using their platform for marketing purposes with a number of built-in tools.
Pallab Kakoti's insight:
For businesses, Pinterest.com will work effectively by pinning existing visual contents from web-pages, using strong visuals for blog articles, deploy interactive info-graphics & data charts, create Pinning eBook & book covers and sharing photographs of customers as visually interactive testimonials.
https://blogs4bytes.wordpress.com/2012/11/25/success-with-pinterest-com-for-businesses/
Not convinced? Here are some more stats:
Pinterest users spend more: Pinterest shoppers in the US spend an average of between $140-$180 per order, compared to Facebook and Twitter shoppers who spend on average $60-$80.In the UK, Pinterest has seen a 786% increase in the last year, growing from 901,761 visits in September 2011 to 7,985,316 in September 2012. Pinterest has very quickly shed its niche image and is now in direct competition with Facebook and Twitter.According to a study by Convertro, Pinterest represented 17.4% of social media revenue for ecommerce sites in April 2012, up from 1.2% in Q2 2011.The same survey, which interviewed 7,431 online buyers from August 9 to 17 2012, also found that significantly more online consumers agree that Pinterest is a place to "get inspiration on what to buy" and "help keep track of or collect things I like".
Geoffrey Colon, a group marketing manager at Microsoft quotes:
"The landing page for Pinterest is an endless visual stream of subtle product recommendations from the very people who influence your purchasing decisions. Friends and strangers with good taste,"
http://econsultancy.com/blog/63891-how-small-businesses-can-make-the-most-of-pinterest
Small business owners should make it a priority to spend at least an hour each day on social media, splitting their time between the various platforms. Along with sharing new photos of the products you offer, aim to become active in the online community. Do so with sincerity – re-pin content that is relevant to your boards, answer consumers' questions about your products and reply with thought out comments on others' posts. This is a way to build more broad and rich relationships with your current customers and prospects.
http://bigideasblog.infusionsoft.com/marketing-with-pinterest-for-small-businesses/
Just take a gander at these interesting uses for Pinterest and think about how they could make any business more awesome.
1. Make boards about things customers wouldn't think about
2. Contests
3. Add a pin it button to your website
4. Bundle your social media
5. Coupons
6. Actually use it
http://www.digitaltrends.com/social-media/how-to-use-pinterest-for-small-business/
See on www.marketme.co.uk
By: Pallab Kakoti